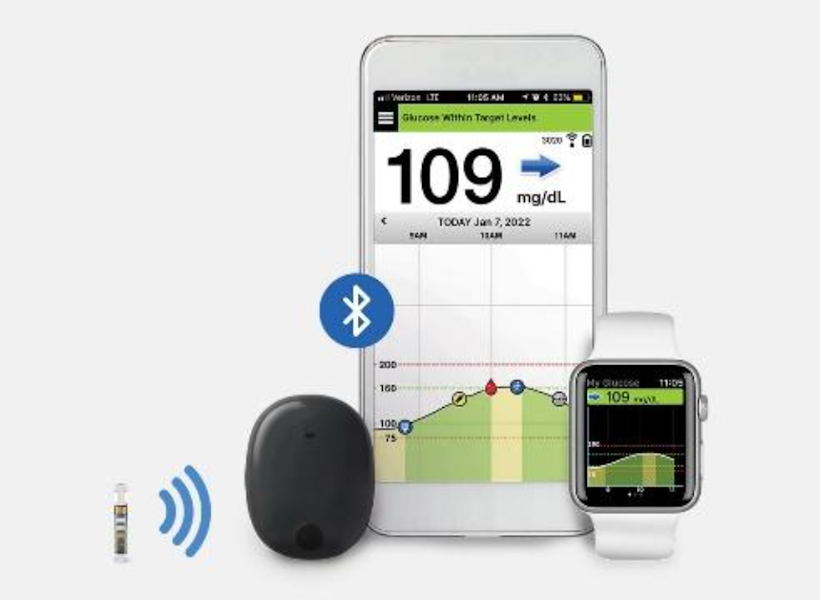 Eversense® Continuous Glucose Monitor (CGM): A Post-Approval Study to Evaluate the Safety and Effectiveness of the Eversense® CGM System Used Non-Adjunctively (without another meter to compare)
Eversense® Continuous Glucose Monitor (CGM): A Post-Approval Study
Protocol Number: CTP-0039
Sponsor: Senseonics™
This clinical trial is for those who haven't used another CGM recently* and routinely check blood sugars.  It can also be a great option for those who have trouble getting test strips covered or would like to try a CGM but it is not covered by insurance.
The system consists of: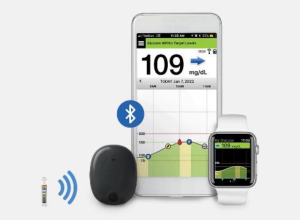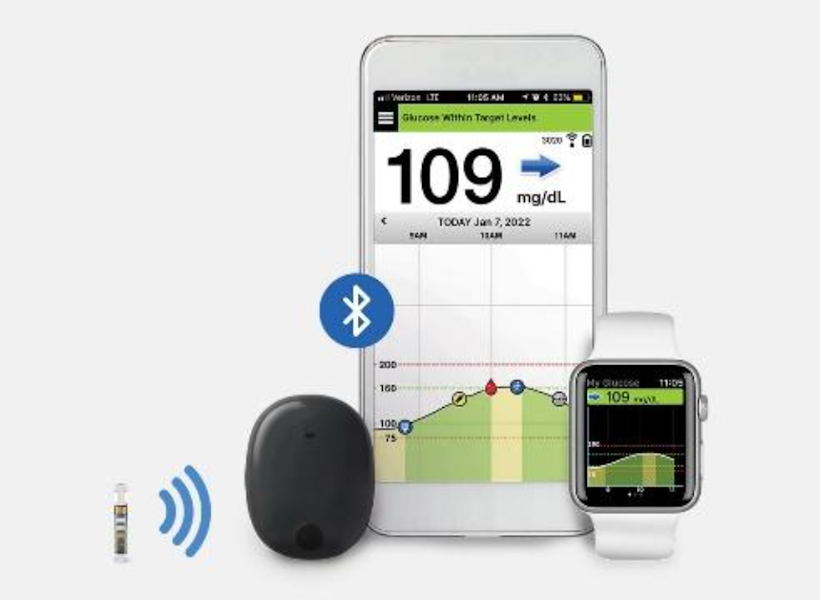 Glucose Sensor, (approximately 3.5 mm x 18.3 mm length (Inserted under the skin in the triceps area of either arm)
Battery-powered external Transmitter (Worn externally over sensor-placed with an adhesive patch) The transmitter vibrates to signal highs or lows.
Mobile Medical Application (MMA) available on Android or iOS smartphone or smartwatch which will display glucose information.
Summary of Study Details:
During the study, you will have 4 visits to our office and 2 telephone calls in between visits over the course of 52 weeks.
The first 6 months, participants will simply test their blood sugars as usual with a study supplied glucometer & test strips. At the 3 month mark, we conduct a brief office visit to download your glucometer. At the 6 month mark, one (1)-6month/180-day sensor is inserted and linked to your smartphone.  After 6 months, you will return to the office and the sensor is removed.
General Eligibility Criteria
Must have a smart phone that can download the Eversense App and be able to use the App
*Must NOT have used any other CGM for >1 week in the past 6 months; >4 weeks in the past 12 months and/or >12 weeks in the past 3 years.
Compensation: Participants will be compensated up to $750 for study completion.
If interested in learning more, please contact our Research Coordinator, Jamie Sigg, RD,CDCES, CRC at 303-321-2644 x 214